Below you will see some examples of e-learning courses that I have designed and developed in 2015. Most of these courses are private and can not be shared, but I would be happy to discuss the approach that I used to develop each one and the learning problem that the course solved.
Orientation for USAID Health Sector Staff
This e-learning course lives on USAID University and can not be seen by non-USAID staff.
Bureau for Global Health Environmental Examination Training
This training is housed on the Global Health E-Learning Center, which is open to the public.
IDD Field Staff Orientation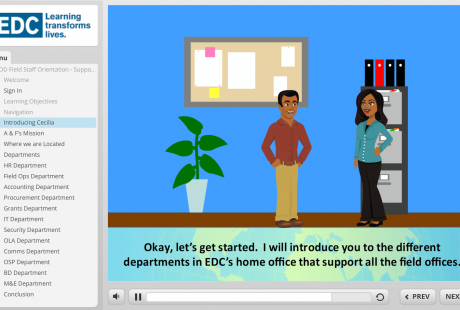 This e-learning course was built as an introduction to EDC for field staff located around the world.